Gamma Panel  is a software with which it is possible to change the color gamut, as well as the brightness on the monitor. You can change the graphical parameters on a desktop computer and on a laptop.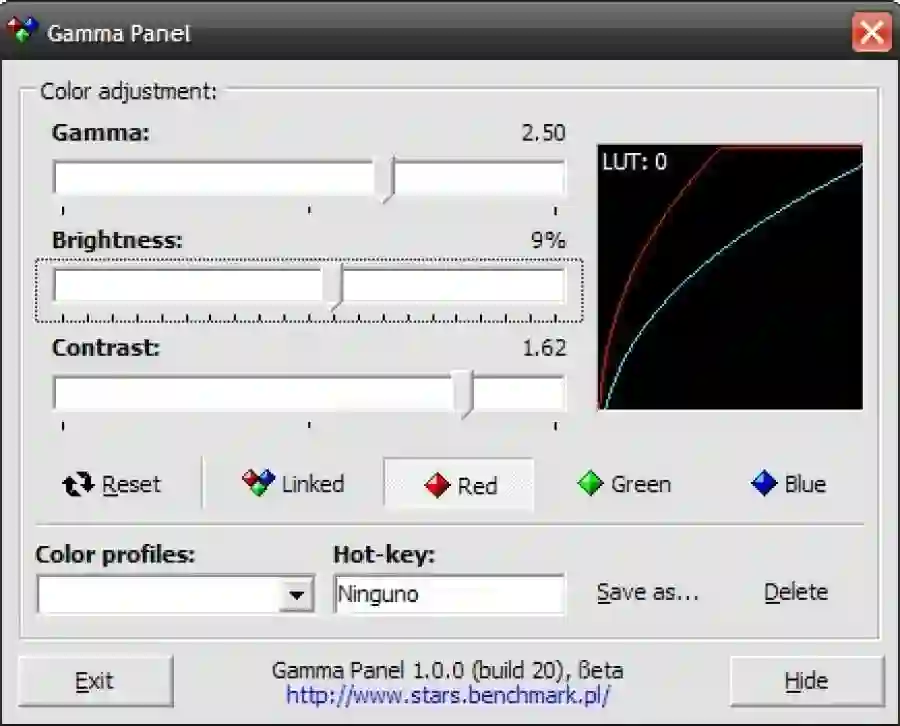 About the Gamma Panel program
The program is simple and will be understandable even to a novice user. The utility quickly helps to adjust the color balance on Windows operating systems. For example, if the white colors on the monitor look too bright or the black ones look very dim. You can save user settings in the program to quickly apply them on another device.
Main functions
Change the contrast.
Correction of the gamma.
Alignment of the color balance of black and white.
Individual color calibration. Only green, red, and blue colors can be changed.
Adjust all colors at the same time.
Reset settings. If something went wrong, you can always return the parameters to their original state.
Features
Portable program.
Creating a color profile. It can be quickly applied if necessary.
Intuitive interface.
You can customize the colors using keyboard shortcuts.
The small weight of the utility.
Compatible with Windows versions 11, 10, 8, 7.