XML Notepad is a program that allows you to interact with XML files. The interface is very similar to the Windows operating system notepad.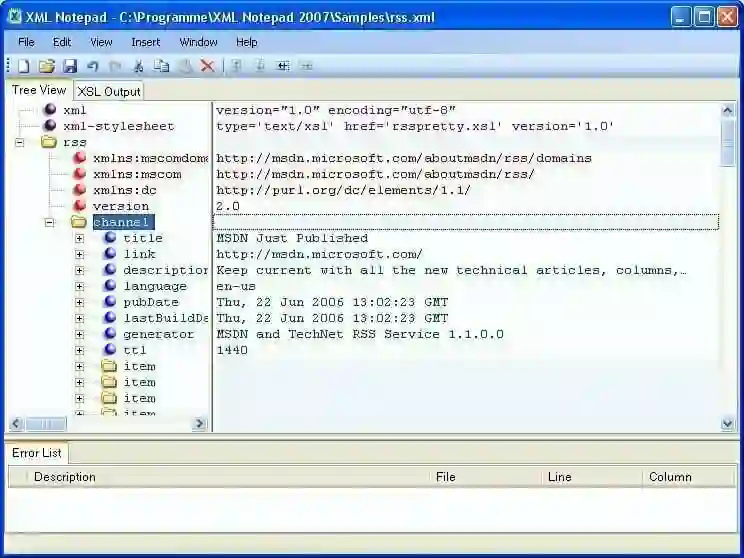 About the XML Notepad program
You can open XML files using any text editor. However, it can be inconvenient to change information using standard tools. XML Notepad helps simplify the process. You will read the text of the document in an extended notepad, which is convenient because it is displayed with the correct formatting. You can imagine how uncomfortable it is to read a text without paragraphs.
The utility is useful for programmers. They often have to read and edit hundreds and thousands of pages with codes. The information looks better when there are indents in the code.
Main functions
Reading and editing XML files.
Opening files with HTML markup.
Viewing and editing tabular data in CSV format.
Displays XML objects with the correct formatting. Straight paragraphs appear instead of solid text.
Comparing files with the addition of highlighting. The different element will be highlighted in green.
Features
Simple and user-friendly interface.
Simplifies working with XML files
Light weight. It takes no more than 5 MB.
Free program
You can download the program absolutely for free from the official website.